Our client wanted a delightful, sensory "experience". A distinct attitude reminiscent of Mexico City cultureand street cuisine.
We promptly imagined navigating through Mexico City, D.F., on a rumbling Harley Davidson, bustling city sounds, loud, colorful images and street vendors all around. Soon, the tempting aromas of pineapple topped, sizzling carnitas and the savory mix of grilled onions, plump jalapenos, and smoky poblano peppers draw us in.
We order as our mouth's water. Soon our hands hold thick, toasted tortas stuffed with lip smackin' Mexican mojo. One bite, and we feel a little less "gringo".
The creative brief from our client read like this: "Think Harley riding, Mexician shaman, luchador chef who happens to be everyone's favorite 'tio' (uncle)." And that is exactly what we did.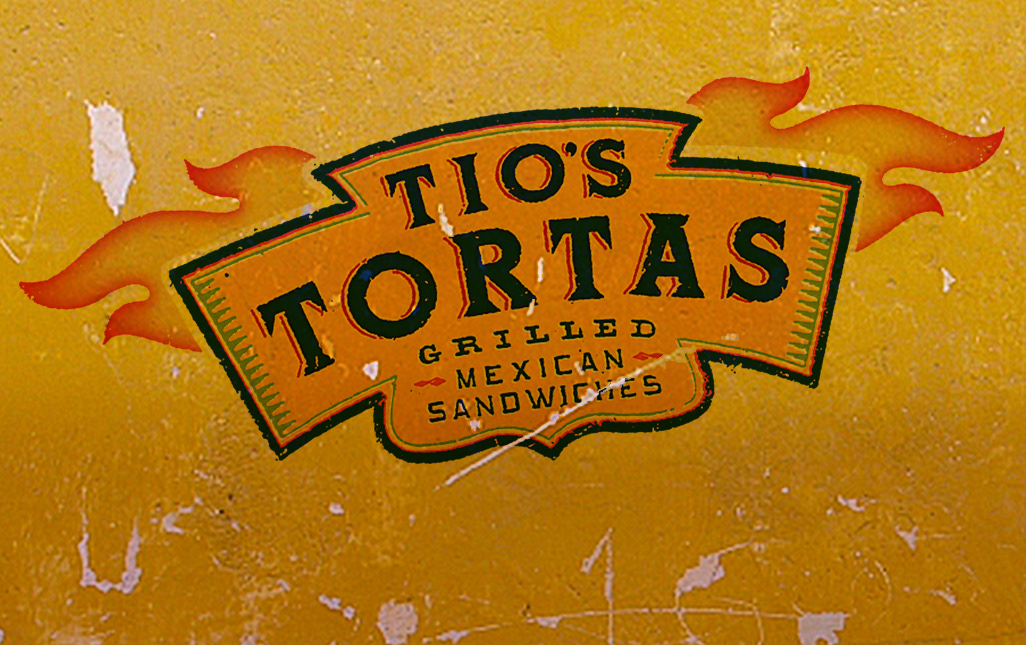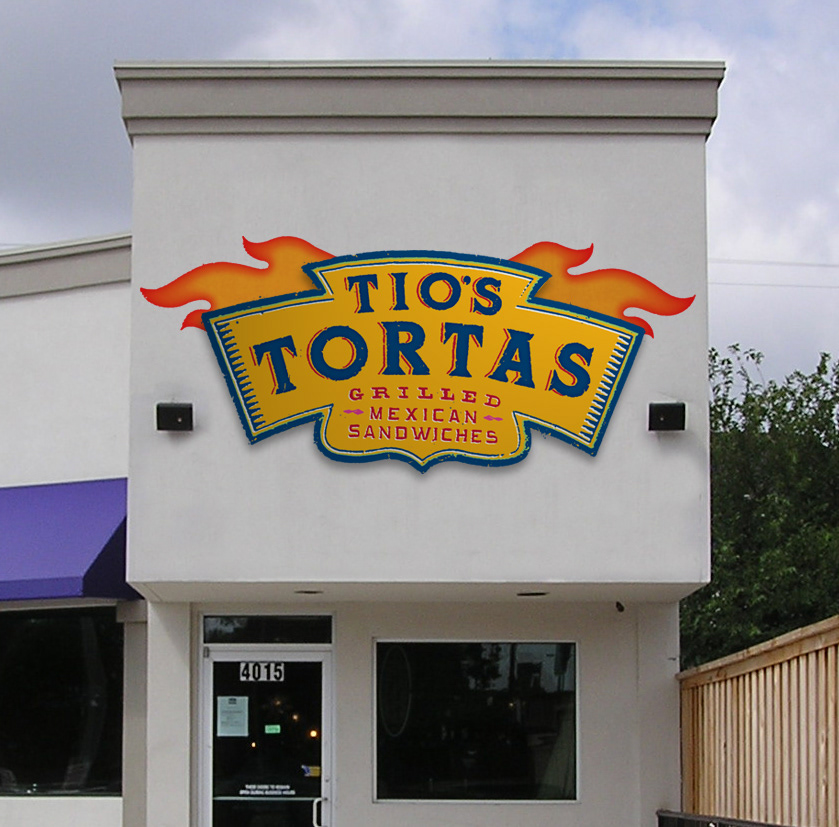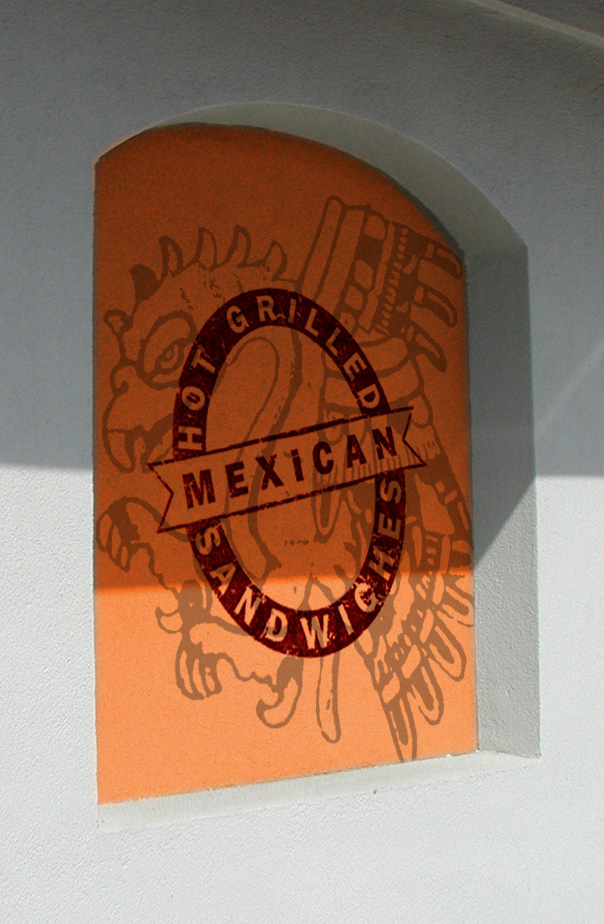 In store menu and direct mailer (Front)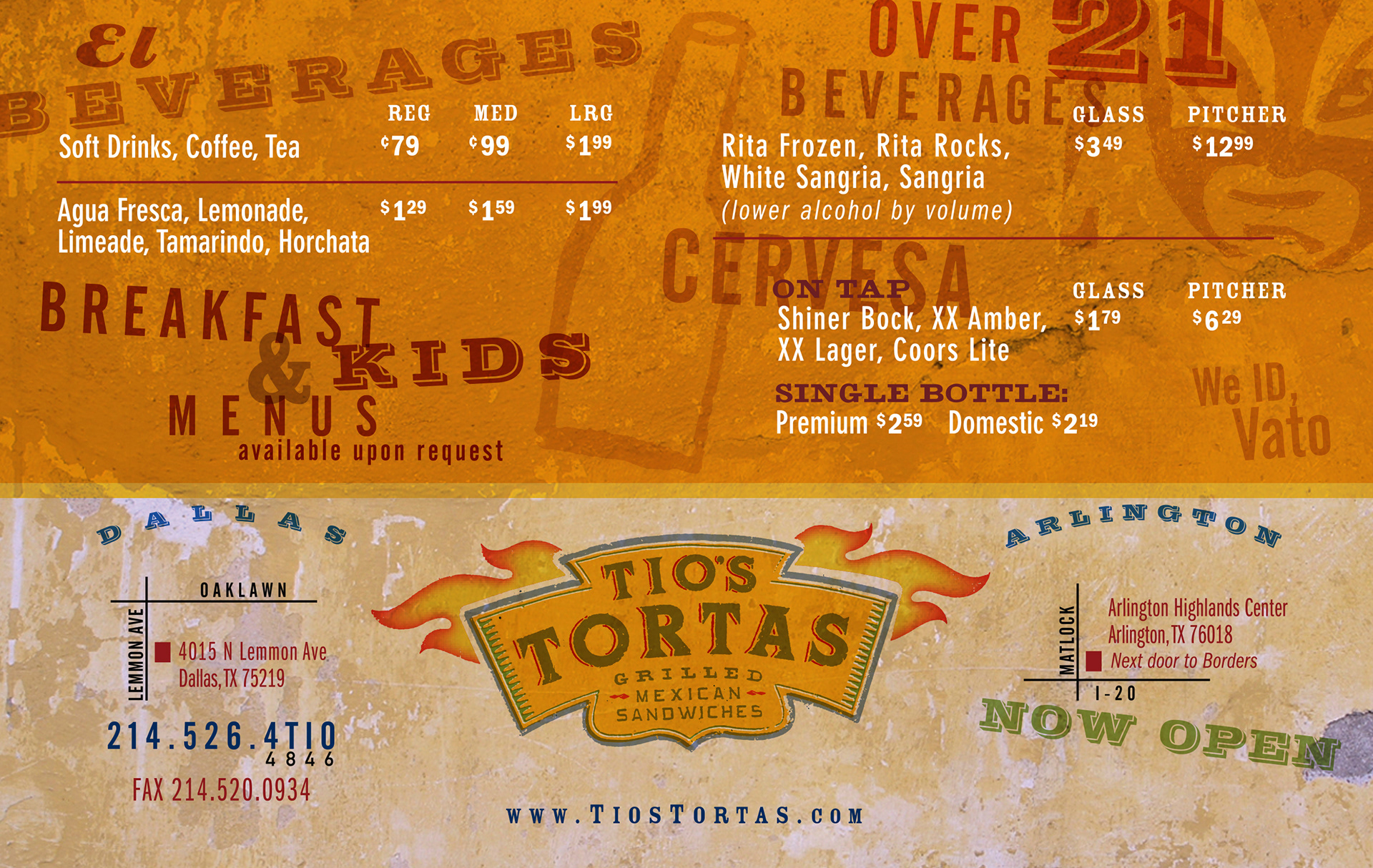 Menu Board
(Panel graphics were printed on a magnetic substrate for easy removal and updating. The basic structure was comprised of blank sheet metal attached to a raw re-bar frame. The final was hung from the ceiling using tow chains over the order and pick up counter.)